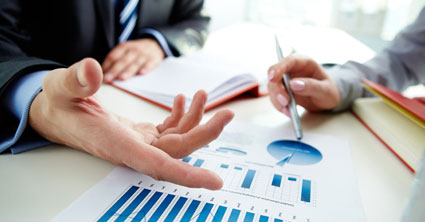 Anandini Financial Services (AFS) is a Securities Distribution and Investment services organization for clients ranging from individuals to companies and even trusts and organizations. We are distributors for a wide range of financial products including Mutual Funds, Shares, Insurance, Bonds etc. In addition to this we also provide several other services like Investment services, real estate services and the 'Executive Search'.
AFS was set up in 1990 by Mr. Rajbir Singh with the blessings of H.H. Swami Chinmayanandji. The organization has grown at a steady and at an impressive rate since then. Our clients are spread all over India and the globe and we have offices in Mumbai and New Delhi in order to service the needs of our clients.
We pride ourselves in transparency and efficiency which is why we have steadily grown to an organization with Assets under Management of over Rs.1000crores. There have been several well wishers along the way and this coupled with a lot of hard work by all the employees has made AFS what it is today.
At Anandini Financial Services we plan to continue to grow this organization steadily, continue to provide the service we have been doing in the past and find ways in which to better it. For this we need those who have believed in us to carry on with their belief and to spread the word around about how we go about conducting our business. We look forward to carry on doing business with our clients and promise to 'Be Aggressively Good!!'.