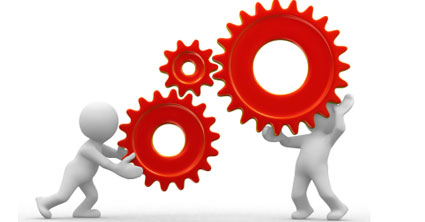 At AFS our investment style has traditionally been conservative. We like to understand our clients risk profile, cash flow requirement, investment horizon and expectations. For this we spend considerable amounts of time with our clients both in and out of the workspace.
That doesn't mean that we do not invest in aggressive products like equities and equity mutual funds but our approach to them is conservative. We are proponents of Systematic investment plans (SIP) and Systematic Transfer Plans (STP). We are averse to taking active calls on the markets and individual stocks. We believe in long term investments in equities through Mutual funds and direct equity without any churning in the investments. We believe that the time in the markets is always better than timing the markets.
We are very particular about the quality of products, the risk associated and the investment horizon. We believe that in order to have a successful investment it is very critical to remain invested in the asset for the prescribed investment horizon. In addition to this we are constantly exploring innovative strategies to reduce risk and maximize returns.
Since we deal with a lot of families we are also able to have a comprehensive view on the investments. This reduces duplication and allows for efficient management of cash flows, reporting and back office management. Our primary objective is to create wealth for our clients and keep everything else secondary. We pride ourselves in 'Being Aggressively Good'.